What are the Objectives of Financial Engineering?
CFR AUDIT approach: The objective of financial engineering in Tunisia is to allow:
The company to restructure its funding.
The company to support the development of its external growth operations.
Leaders to pass on their businesses in good conditions.
Investors to take control of a company with a minimum of contributions.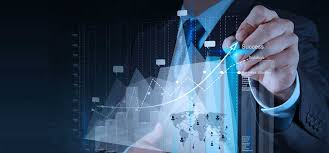 CFR AUDIT Approach in Tunisia
The tools published by the CFR AUDIT team in Tunisia:
Company Diagnostics:

strategic diagnosis
Legal and tax diagnosis
financial assessment

Possible fundraising techniques include:

The capital increase
The new equity capital
The capital investment / private equity

Possible techniques for reconciliation, recovery, or restructuration:

Business combinations: merger and partial contribution of assets and division
Takeovers: transfer of control block, initial public offering, Public exchange offer.
Restructuring companies facing difficulties

Takeover of companies by LBO (Leveraged buyout)
Why are we the best in the field?
Our company offers its services to a number of clients who have different characteristics and goals such as companies and institutions. Our personal commitment, our work style, and our skills will be exhibited through our website that gives you a clear idea about the sectors in which we operate to manage a risk.
We would like to inform you that you will have the best services that match your needs. This quality is gained through our extreme dedication and our seriousness. 
What is the role of a financial engineer?
The financial engineer provides his/her own assessment of every financial decision. The set of activities of the financial engineer can be summarized:
Control of the company's equity and financial situation, including the use of liquidity.
Collection of information on the corporate financial statements and estimation of transferable securities (shares and other securities).
Care of relationships with credit institutions.
Choice of asset allocation and timing (timing of entry and exit from the markets), in the case of companies with particular liquidity.
These tasks give rise to a series of activities that the financial engineer is in charge of carrying out in everyday work. More specifically, as a financial engineer, you will be called upon to perform tasks such as:
Giving advice to your clients on investment strategies.
Analyzing and interpreting financial data.
Studying the client's financial statements to determine their value.
Making a planning, calculation, and budget review.
Setting up purchase and sale contracts.
Preparing and presenting financial and economic reports.
The engineer's activity is carried out mostly in the form of employee work, but there are spaces to practice the profession, as a financial consultant at the service of companies, both public and private.