A company's procedure manual is a written document that lists step-by-step instructions on how to complete an assignment or how to deal with a specific situation when it occurs at the workplace. It contains the company's best practices and descriptions of the main business processes. In addition, this manual contains methods and standards on how the work should be done. The creation of the procedure manual allows the company to be channelled towards growth through simplifying training and facilitating its ability to scale. This manual can be a three-ring binder, a folder on a shared network drive or an automatic version published online, using process administration software. Everyone must understand what the procedure manual is made of and where it can be found when someone needs it. The preparation of a procedure manual requires that the steps involved in a particular process are clearly understood. As the company grows, new procedures will be needed. The manual contains examples of procedures that can be employed as a model for new operating procedures. All employees of the organization should be instructed in the policies and procedures of the company; they should always have immediate access to the procedure manual.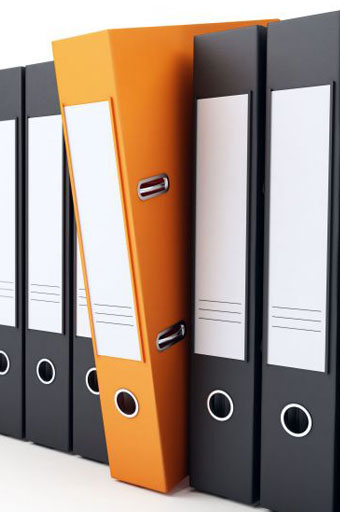 What are the advantages ?
With the use of a well-written procedure manual, a company can manage the training of new employees in a more effective way. Moreover, a procedure manual provides current team members with a resource to learn the least used procedures, ensuring that they are performed with the correct formality while maintaining quality control.
Workers should have a clear idea about what must be done. Supervisors need a process manual to manage business processes. It is essential to document the standards, quality and customer satisfaction that are the guarantees of growth.
Through policies and procedures that affect a functional area, frontline workers are empowered to make effective and time-saving decisions.
An effective procedure manual provides appropriate methods for interdepartmental communication in order to enable staff to work together to solve everyday business problems without requiring unnecessary supervisory involvement.
The objective of the procedure manual should be to organize different contents to reflect both the ways and means of communication of the company, to perform the service, or to manufacture the product at the least cost and in the shortest possible time.
It has the additional advantage of maintaining job satisfaction and high employee motivation.
Before developing a procedure manual, it is important to understand the difference between policy, core process, and procedure.
A policy is the set of basic principles and guidelines that are formulated and applied by an organization's leadership to guide and limit its actions in pursuit of long-term goals.
A core process is the sequence of interdependent and related procedures which consume one or more resources such as time, energy, machines, and money at each stage to convert inputs into products. These results serve as an input for the next step until you reach a determined goal or a final result.
The procedure is a sequence of activities or a fixed action line that are defined by steps (containing clearly defined start and end points) that must be executed in the same order to correctly specify an activity.
CFR AUDIT is an audit firm that aims to transfer the experience gained by its professionals in international contexts and Tunisian small and medium companies.
Our services are intended for companies that submit their accounting data and financial statements to an external control.