The advantages of accounting outsourcing :
The procedures must be:
Quick and therefore clear access
Of a current reading, and therefore concrete;
Of an explicit content, and therefore precise;
Continuously updated, and therefore realistic.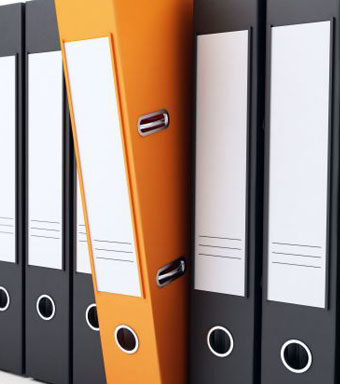 Procedure Manual: CFR AUDIT Approach
Our approach is based on the following steps:
Diagnosis and evaluation phase of what already exists: This phase must cover both the existing structures and procedures within the company and consists of a critical analysis of the circuits of the current documents, awarded by the submission of a diagnostic report detailing all the deficiencies found and recommendations for improvement. This diagnostic report should be discussed with the ad hoc committee set up for this purpose.
The development Phase of the Procedure Manual: This phase includes the design efforts of improvements to the organization and the distribution of tasks after the completion of the diagnostic phase. It also includes the design of function sheets, procedures, and related information resources, leading to the development of a draft of the procedure manual to be implemented. The procedure manual will take into account communication technology. Your IT provider will have to develop the needs that already exist or about to be created in application menus so that the IT system can adapt to the needs of the company.The procedure manual with CFER AUDIT will be developed according to the priorities set by the General Management and will generally cover the following modules:

General Module (the design of the Target Organizational Chart).
Operating Module.
Financial and accounting module.
Human Resources Management Module.
Management control procedures.

Implementation phase and training of users with CFR AUDIT: In this phase, part-by-part extension of structures and procedures will be carried out for the benefit of the staff in charge, through training seminars. The difficulties that might arise from the application of the procedure manual CFRAUDIT will be reviewed in their integrations in order to be solved. Upon completion of this phase and once the staff in charge has properly assimilated the part of the manual that concerns them, we submit the module or part in question to the General Management in its final version.
Application Monitoring and Control Phase: Subsequent application tests will be conducted to ensure the correct application of the procedures documented in the manual
CFR AUDIT is an auditing firm that aims to transfer the experience gained by its professionals in international contexts and Tunisian small and medium companies.
Our services are intended for companies that submit their accounting data and financial statements to an external control.