Why is a feasibility study so important ?
Before becoming involved in the implementation of a project, it is necessary to consider different aspects such as the profitability, the feasibility, and the acquisition of the necessary resources like capital and skills.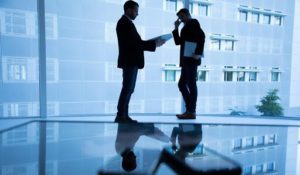 Objectives & Costs of the best business plan
The best feasibility study will have several objectives :
Measurement of the objectives to be achieved,
Assessment of the necessary conditions for the success of the project (timing, equipment, competence, funding, etc.),
Study of the different possible scenarios,
Plan of the implementation of the best project.
Steps of this study or assessment
There are several steps that need to be taken :
Assess the needs of the project,
Assess the financial cost of the project,
Study possible scenarios,
Choose the most suitable scenario for your business plan.
The best competitive advantages and costs of CFR AUDIT
Thanks to the combination of multisectoral experiences, our SWOT analyses, and our anticipations of the different scenarios, we can consolidate our studies which are really a real decision-making tool. The approach to be followed will be, succinctly, composed of :
MEMORANDUM: which describes the Scope, the conclusion, and the synthesis of Work
COMPANY & MANAGEMENT PROFILE : consists of a description of the Founder's profile, company identification, organization and management

PROFILE OF THE ACTIVITY: a presentation of the project is described and reinforced by a reconstitution of the different phases of the manufacturing process and by a Benchmarking which is a marketing approach that consists in explaining and decomposing the management techniques, the organizational methods of other firms in order to deduce from them and to make the best of them. Similarly, a market analysis is requested; basically this analysis focuses on five main actors: customers, producers, distributors, influencers and regulators (legislators, public bodies).

On the basis of these analyses, we can furnish the promoter's benefits and competitive advantages, which are the solutions offered by a company that is different from its competitors.

Finally, a SWOT analysis (Strengths – Weaknesses – Opportunities – Threats) is an outcome of all these managerial studies; it is a very effective tool of strategic diagnosis. It has the advantage of synthesizing the strengths and weaknesses of an entity in relation to the opportunities and threats generated by its environment.

FINANCIAL PROJECTIONS & ANNEXES: the empirical phase includes:

Assumptions used: these are the underlying assumptions developed according to the narrative part
The Investment & Financing Scheme
The state of performance
Statement of Financial Position
The Projected Cash Flow Plan
Monthly Forecast Cash Flow Plan 2021
Breakdown of turnover in quantities
Breakdown of turnover in currency
Purchasing Detail Procurement
Details of other operating expenses
Details of personnel costs
Retail Taxes & Taxes
Details of Investments and Details of Depreciation
Details of loans
Details of Financial Charges