The cost accounting describes in particular the company's accounting organization, methods of entering, and processing information, accounting policies, and the methods used.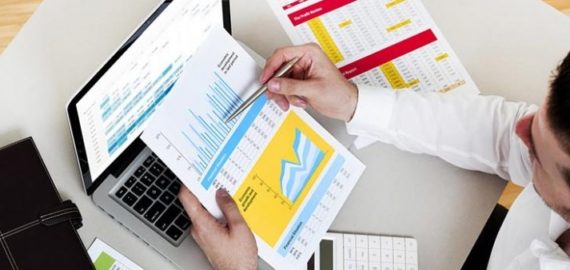 Each accounting system aims at measuring and controlling certain factors in order to achieve certain objectives. Through cost accounting, managers can:
Determine the sale price and remuneration of a product or service;
Analyse the profitability of each individual business sector or product;
Define the management, control, and business planning;
Recover internal data to be added to external data for general accounting;
Measure the degree of management efficiency;
Make business decisions correctly based on the available data.
Cost accounting is a free choice of the entrepreneur who will be able to take into consideration a number of elements and correlate them in order to attain a conclusion.
The job of the controller is to analyze the data in order to obtain statistics that can provide answers and useful data for the business.
Example: How much raw material is used to produce a finished product? How many products are produced in one hour? What is the most profitable product? What is the margin generated for each product?
Knowing all this data is essential to allow continuous improvement. Because this is the life of the entrepreneur: do not rest, always look for a way to improve yourself and your business.
If the general accounting proceeds to an analysis at a general level, the cost accounting makes it possible to take into account the revenues and costs which refer to a specific sector.
The accounting manual of CFR AUDIT must address the following:
Organizational component: the organization of the accounting department

The place of the accounting department in the general organizational structure of the company.
The organizational structure of the accounting department.
Description of the accounting staff job.
Incompatible task separation network.

Procedures Component: Accounting Procedures

Define for each process:

Procedures for collecting information.
Procedures for entering and processing information.
Procedures for auditing, verifying, and closing records.

Procedures for substantiating accounts and inventory work
Procedures for the preparation and presentation of financial statements.

Annotated chart of accounts component: developing a detailed chart of accounts that defines the operating, justification, and control rules for various accounts.
Accounting Records section: Rules about the form and content of Accounting Records:

The general journal
The inventory book.

Financial Statements section: approved forms for financial statements.
Archiving of accounting documents: the definition of coding rules, deadlines, and conditions for archiving accounting books and documents.
Software Setup improvement Section: the improvement of the parameters set in the software in order to ensure a successful implementation of the manual and a better use of the functions offered by the accounting software.